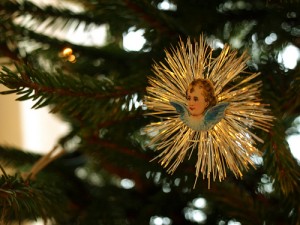 From our house to yours, our warmest wishes for a happy holiday season — and a great start in 2014.  As the old weather proverb advises, "If Christmas day be bright and clear, they'll be two winters in the year." Stay warm and cozy wherever you are.
For more holiday folklore, history, vintage cards and winter recipes, keep reading… Photo courtesy of MissTeee/Flickr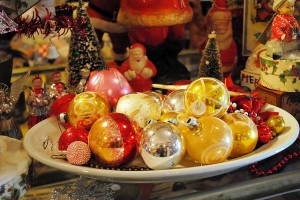 Photo courtesy Peppysis/Flickr
In the spirit of the holidays, here are several seasonal posts to help you enjoy and appreciate this special time of the year:
Christmas History
Yep, Christmas Was Once Outlawed
Vintage Greeting Cards
Christmas Cards of the Twentieth Century
Vintage Christmas Cards, Part II
Tree Recycling Advice
Seven Earth-Friendly Ways to Recycle Trees
New Year History
Strange Facts about New Year's Day

Photo courtesy AquaOwl/Flick
Winter Recipes and History
Bacon, Kale and Butternut Pasta Recipe
Martha Washington's Great Cake
Happy Holidays all!