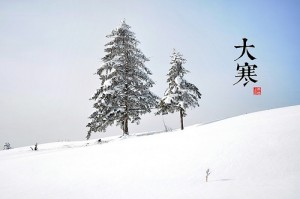 Contributor: As another New Year begins, it's interesting to consider the traditional Chinese solar calendar, which featured 24 mini-seasons closely tied to what was happening in the natural world.  These 24 solar terms helped farmers remember their way through nature's growing cycles.
This sounded like a topic we had to explore further at Seasonal Wisdom, so we asked Ann Bingley Gallops of NY-based Open Spaces Feng Shui to provide a quick overview of these fascinating 24 solar terms that make up the Chinese solar calendar.  It's little wonder why these nature-oriented calendar terms still ring true to us today. Come take a peek.  All photos  courtesy of Jeriff Cheng on Flickr.
Seasonal Wisdom readers may remember these helpful winter, spring, summer and  fall Feng Shui tips for your home from Ann Bingley Gallops of NY-based Open Spaces Feng Shui.
Here's what she had to say about the 24 solar terms in the traditional Chinese solar calendar:
As a Feng Shui consultant I am exposed to many fascinating aspects of ancient Chinese culture and how these ideas can benefit us in the world today.
A primary concern that drove the foundation of Feng Shui and many other East Asian concepts was the need for farmers to protect their crops under challenging circumstances ranging from armed attacks to a vague understanding of when to plant and harvest crops.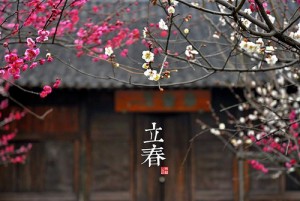 Feng Shui branched off to create ideas such as the Commanding Position, helping farmers decide on the best locations to place their farms for safety and abundant growth.
The crucial need to know how to manage their farms for the greatest health and profit caused them to invent an annual calendar called the Solar Term, in which the year is divided into 24 narrowly-defined "seasons," which told farmers what to expect from the climate as the year went by.
The divisions were created using the traditional Chinese solar calendar, according to the point at which the sun reaches 24 equally-spaced points along the ecliptic longitude.
Many, many centuries later, these 24 seasons still have relevance today.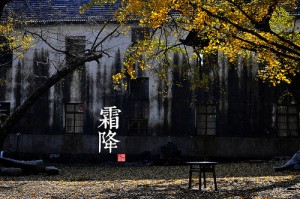 Some of the seasons define annual solar events, such as the Spring and Fall Equinoxes and Summer and Winter Solstices.
Others have wonderfully evocative names that embody the wonders of the changing year such as Waking of the Insects (March 5), Slight Heat (July 7), Heavy Snow (December 7) and so on.
I find myself musing on these mini-seasons as each year goes by and hope you will enjoy knowing about them too.
Here are the 24 Solar Terms of the traditional Chinese Solar Calendar:
Spring Begins  ———-Feb. 2-5
The Rains ——————Feb. 18-19
Insects Awaken ———–March 5-6
Vernal Equinox———–March 21
Clear and Bright ———-April 5
Grain Rain —————–April 21-22
Summer Begins ——-May5-6
Grain Buds —————-May 21-22
Grain in Ear —————June 5
Summer Solstice ———June 21-22
Slight Heat —————-July 7-8
Great Heat —————-July 23-24
Autumn Begins ——Aug 8-9
Stopping the Heat ——-Aug 23
White Dews —————Sept. 7
Autumn Equinox——–Sept 22-23
Cold Dews —————-Oct 8-9
Hoar-Frost Falls———Oct 23
Winter Begins ——–Nov 7-8
Light Snow —————Nov 22-23
Heavy Snow ————-Dec 7-8
Winter Solstice ———-Dec 21-23
Slight Cold —————Jan 5-7
Great Cold —————Jan 20
Source: People's Daily Online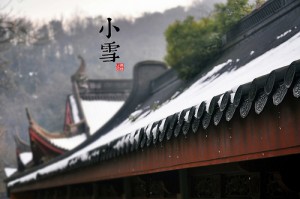 All photos courtesy of Jeriff Cheng on Flickr, who documents the different 24 seasons beautifully throughout the year.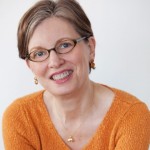 About the Author: 
Ann Bingley Gallops, owner of Open Spaces Feng Shui in Brooklyn New York, is an expert Feng Shui consultant, blogger and speaker. A Feng Shui consultation with Ann helps you get unstuck, create a positive environment where you can blossom and thrive, and attract abundance in every part of your life.
Ann is the author of Map Your Space To Change Your Life: A Guide To The Feng Shui Bagua. She practices Feng Shui with an MBA from Columbia University, a Practitioner's Certificate from the Western School of Feng Shui, and Red Ribbon Professional membership in the International Feng Shui Guild.
Follow Ann on Facebook, Twitter and Pinterest, and on the Open Spaces Feng Shui blog.