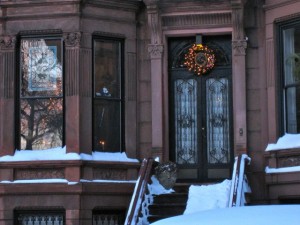 Just in time for the holidays, you'll find expert Feng Shui tips for creating a warm and nurturing home during this stressful month. This guest post is written by NYC-based consultant Ann Bingley Gallops of Open Spaces Feng Shui.  Photo credit Ann Bingley Gallops.
The holidays are here, right along with the start of cold weather and long, dark days.  We're spending most of our time indoors just when the social calendar is heating up, shopping is a must, and the pressure is on to create a wonderful holiday for family and friends.
During this hectic season it's essential to create a home environment that feels welcoming, warm and nourishing.  Feng Shui can come to the rescue with easy tips that make your home into the sanctuary you need right now.
Specifically, Feng Shui's Five Elements – Wood, Fire, Earth, Metal and Water – create balance and harmony, helping you anchor your intentions and engage your senses in an atmosphere that communicates wholeness and strength throughout the season.
Here's how you can use Feng Shui's Five Elements to brighten your holidays this year: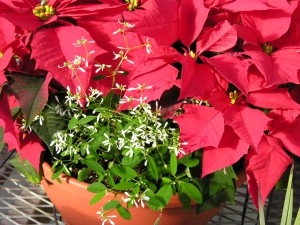 Photo courtesy of University of Florida
Wood – activate your goals and plans for 2012 with the element of growth and vitality.  Anchor Wood with seasonal plants and greenery, from brilliant poinsettias to sturdy evergreens.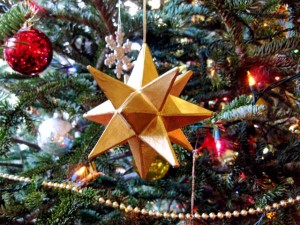 The Fire element: red ornaments and a pointed star.
Photo courtesy Ann Bingley Gallops.
Fire – your sense of physical comfort – and your social life! – get a boost with the Fire element.  A lively fireplace, red candles and ornaments and sparkly lights all activate Fire, warming the hearts of those you love.
Earth – the element of nourishment and support – Earth keeps things calm and steady at this hectic time of year.  Anchor Earth with soft earthy colors and textures, while nourishing yourself and your loved ones with delicious foods of the season.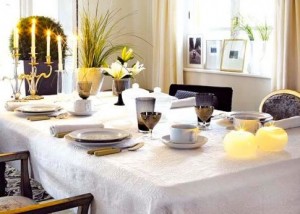 Earth & Metal elements are both captured on this beautiful table.
Photo courtesy of Shelterness.com
Metal – brilliant shiny ornaments, light pastel colors and the great smells of the season all anchor Metal, the element of refinement and structure.  When you activate Metal you help yourself get and stay organized even when things are at their most chaotic!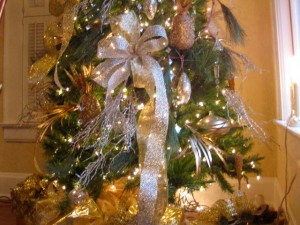 Flowing ribbons, pineapples, shiny metallics, sparkly lights
and soft colors evoke all Five Elements on this beautiful tree.  
Photo courtesy of Ann Bingley Gallops
Water – the soothing sounds of Water contribute mystery and spirituality to any environment.  Evoke Water with flowing ribbons and textiles and with darker colors, creating a meditative atmosphere that's appropriate to the season.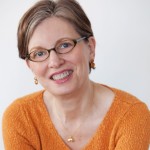 About the Author: Ann Bingley Gallops is a Feng Shui consultant and speaker in New York City.  Her company Open Spaces Feng Shui offers on-site and long-distance Feng Shui consultations, space-clearing and blessing ceremonies, and modern, practical Feng Shui design for homes and offices.
Ann practices Feng Shui with an MBA from Columbia University, a Practitioner's Certificate from the Western School of Feng Shui, and Red Ribbon Professional membership in the International Feng Shui Guild.
Follow Ann on Facebook, Twitter and on the Open Spaces Feng Shui blog, Feng Shui Tips & Insights.
Don't Miss! Seasonal Wisdom's favorite winter plants for cold temperatures in a guest post for Ann's interesting Feng Shui blog.