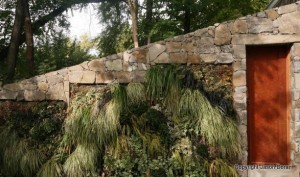 From simple trellises to spectacular living walls, vertical gardening solutions are the subject of Seasonal Wisdom's upcoming talk at the 2013 Northwest Flower & Garden Show in Seattle, Washington.  This stunning design by Jason Doran of WGLandscape.com – created for his chicken coop! – is just one of the amazing garden ideas you'll hear about during my talk.
There's also a chance to win 10 Fiskars garden tools and the new Vertical Vegetable Gardening book from Chris McLaughlin! Even if you can't come to the show, you'll find vertical gardening resources in this post that will help you grow up…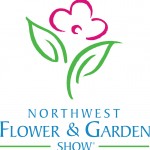 The 2013 Northwest Flower & Garden Show, Feb. 20-24, 2013, is the nation's second largest garden show. It's a a wonderful visual and aromatic treat during winter's dormant time.  To celebrate its 25th anniversary, the show will feature a Hollywood theme this year. I can't wait to see it!
Located at the Washington State Convention Center in Seattle, the Northwest Flower & Garden Show is packed with more than 300 exhibitors and the largest roster of garden speakers in the world.
Along with "yours truly," you'll find a wide variety of talented speakers, ranging from Leaf Magazine co-founder Susan Cohan to best-selling book author Amy Stewart .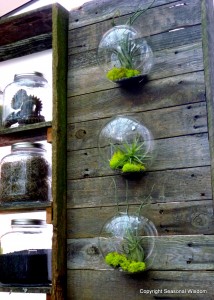 Plus, the display gardens are wonderful. See for yourself in this Seasonal Wisdom post about garden trends I spotted at the 2012 Northwest Flower & Garden Show.  This post was one of the most popular on Seasonal Wisdom last year.
Vertical gardening solutions are highlighted in this story too. An example is the above Ravenna Gardens 2012 display with ultra-modern wall bubble terrariums, colorful mosses and air plants.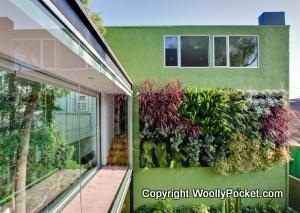 California home using WoollyPocket.com
In my talk – Up in the Air! Vertical Gardening Solutions – Feb. 21, 2013; 10:45 AM; Hood Room; you'll hear about:
Noteworthy vertical gardens across the world (including several in the Seattle area)
Expert tips on vertical gardening from well-known garden designers and book authors
Easy DIY ideas, as well as a variety of retail options for ornamental or edible gardens
Advice for growing healthy vertical gardens, including challenges and opportunities
Can't attend the show? You can still learn about vertical gardening: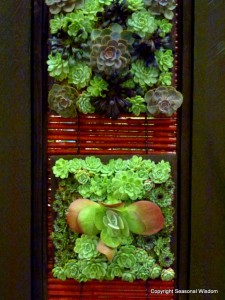 Vertical succulent wall by Butchart Gardens for 2012 show
Enter to win! As one of Fiskars national garden authors, I'll be hosting a giveaway of TEN Fiskars® tools during my talk, which are great for vertical gardening.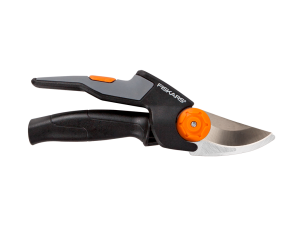 Some of the tools include the PowerGear® UltraBlade® Bypass Pruners ($29.99).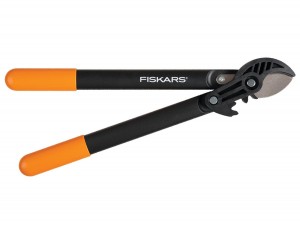 And, the PowerGear® UltraBlade® Anvil Lopper ($42.99).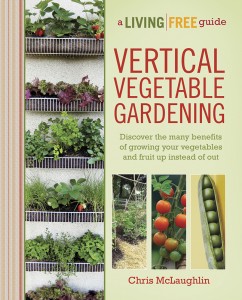 Plus, I'll be giving away a copy of the new book called Vertical Vegetable Gardening by my friend Chris McLaughlin. It features practical growing tips and inexpensive DIY ideas for growing vegetables in vertical spaces.
At my talk, you'll hear how Chris built that spice rack for veggies, herbs and strawberries on the cover of her book. More information can be found at her popular blog – A Suburban Farmer.
Hope to see you at the 2013 Northwest Flower & Garden Show on Feb. 21, 2013 at 10:45 AM!
Check back here for more vertical gardening information in upcoming months. What's your favorite ways to grow up in the garden?
Disclosure: All prizes were provided at no charge, which allows me to pass them on to the lucky gardeners who will win the random drawing during my talk at the Northwest Flower & Garden Show. Good luck all!