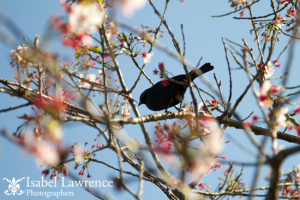 We're celebrating the start of spring at Seasonal Wisdom with fun garden tips, seasonal recipes and old folklore.  "Spring would not be spring without bird songs," said Frances M. Chapman.  We agree!  Singing birds, flowering trees, baby rabbits, tender lettuces, sweet peas and so much more…
Here are some of Seasonal Wisdom's favorite resources for spring.  Photo via Isabel Lawrence Photographers.
Spring Garden Guide
Some things never change. March and April are still extremely busy times for gardeners; just as they were more than 330 years ago.
"In March and in April, from morning to night
In sowing and setting, good housewives delight
To have in a garden, or other like plot
To physic their house or to furnish their pot."
Markham, The English Housewife, 1683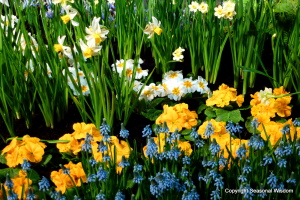 To help you "delight to have … a garden," don't miss this Seasonal Wisdom Spring Garden Guide with timeless gardening advice, regional spring growing tips, garden-fresh recipes and much more.
Spring Holidays and Folklore
Spring Equinox
So, what exactly is this spring equinox, and what does it have to do with Easter? Read this cool trivia about the official start to Spring.
St. Patrick's Day
Okay, so St. Patrick's Day isn't officially spring yet. But it's only a few days before – and this Irish holiday is a common time to plant your peas.  Enjoy this folklore about St. Patrick's Day you probably didn't know.
Easter
What do an ancient goddess, fertile rabbits and decorated eggs have to do with Easter? Glad you asked. Here are some strange facts about Easter.
May Day
Believe it or not, the first of May was one of the most important days of the year in earlier centuries.
Find out why May Day was once considered a scary time, and how it didn't always occur in spring. Here's a historical look at May Day.
Don't forget to celebrate with a glass of May Wine, featuring sweet woodruff flowers and leaves. Enjoy this May Wine recipe, and let me know what you think.
Enjoy Your Spring
A Spring Gargle for the Throat
Red rose buds dry and unfolded about a tablespoon, to which add
a half a pint of boiling water. After letting it stand an hour,
strain and add a tablespoon of rose vinegar
and a little sugar, if you like."
The Housekeeping Book of the Saunders Family Women, Ann Saunders