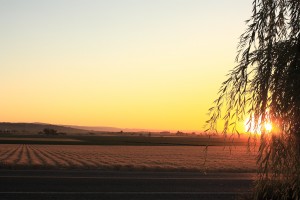 With many foods traveling 1,500 miles or more to reach the average grocery store, it's little wonder that locally grown and raised fruits, vegetables, dairy and meat are becoming so popular. People across the nation are forming "locavore" dinner groups to support local foods in their regions.
Come take a peek at a recent local foods dinner I attended, and get tips on how to form your own locavore group.
Photo copyright Kevin O'Connor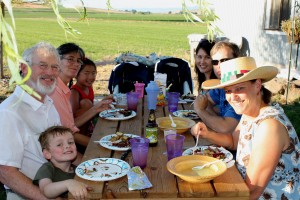 My locavore group (partially shown above) meets monthly to share a local foods buffet, which always includes ingredients from nearby farmers, ranchers or our own backyards. Some members are excellent hunters. Others are gardeners. We even have a professional chef in our group. As a result, we always eat well. Plus, we like the idea that we're consciously supporting our local economy, and showing a little love to the folks who provide our food.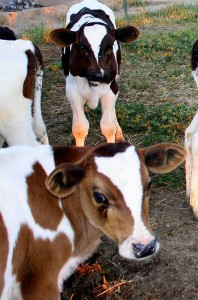 As one member explained, these communal dinners help us reconnect with our food sources.
"As a registered dietitian and chef, I think the most important reason to support local foods is that it encourages people to have a healthy relationship with food and farmers," says Brenda Thompson."It feels good to cook and eat foods we know are wholesome."
That's one reason we decided to hold our July dinner at the Double XL Ranch in Western Idaho, which provides pasture-raised Waygu cattle (American Kobe beef) and Berkshire pork (Kurobuta ham). Both types of meat are known for their exquisite taste, and are served in some of the world's finest restaurants.
As Brenda explains, "When local farmers demonstrate how our foods are grown that knowledge helps us to respect and appreciate the food and the people who harvest it."
Erik Kingston agrees. "These dinners are a simple way to support food security and our local economy," he says. "They also reduce the energy costs of our food. Besides, I like dealing directly with those raising our food."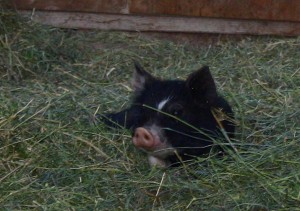 From helping to feed the cows to meeting some of the ranch's cute pigs, the visit to Double XL ranch that evening gave us plenty of chances to connect with our food that night.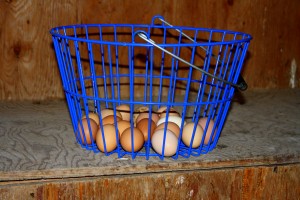 Not surprisingly, this was another wonderful dinner that celebrated local foods with pride.
The Locavore Menu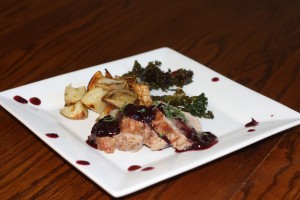 Pork Tenderloin with Berry Sauce. Photo copyright Brenda Thompson.

Kale chips, fava bean salad and roasted potatoes
Not photographed, but enjoyed immensely, were asparagus soup, rhubarb cakes and mixed berry cobbler with seven cups of raspberries, blueberries, blackberries and cherries.
How to Start a Locavore Group
Select members who enjoy cooking and are concerned about food safety issues. You'll have more fun if everyone has a strong interest in local food.
Start slowly. Decide what seems doable for your group, and avoid getting too ambitious.
Agree to have at least a portion of your meal provided by local food suppliers. Our group includes at least one local Idaho ingredient in each dish; often much of the meal is locally grown.
Rotate the dinners each month, so everyone can share hosting the event. Consider visiting local farmers and ranchers for special dinners.
Coordinate dinners by letting people select different types of dishes (e.g., side dishes, salads, main courses, desserts) to bring.
Have fun, and experiment with various foods. Our locavore group has already served elk burgers, grass-fed beef steaks and pork tenderloin. This month we're serving local lamb.
Pat yourself on the back. The more we all support our local food providers, the more financially sustainable we allow those companies to operate. And that's a good thing for the entire community.

Learn More