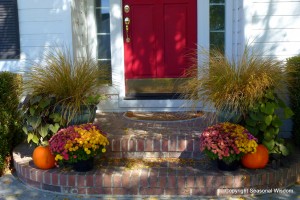 It's that time again — when days grow shorter and colder, and masses of children descend on my front porch at Halloween demanding "tricks or treats!"
In honor of this frightfully fun holiday, Seasonal Wisdom is sharing a "mish mash" of resources for Halloween. Come on in … if you dare!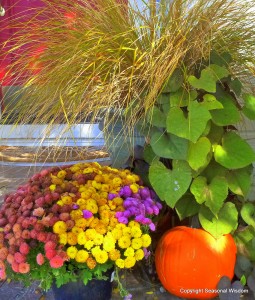 Spellbound Mums: It's hard not to get enchanted by these strangely beautiful mums from Raker, which featured three varieties of mums in the same container. Talk about fall color! We found them so pretty, it was scary.
These new mums are part of Raker's Living Color Fundraiser program. If your school or community group is trying to raise money, Raker offers various bedding plants, containers and hanging baskets for fundraising programs for non-profit groups.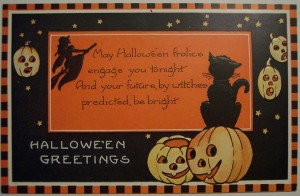 Ghost Tours: Halloween is an ideal time to hear ghost stories, visit haunted houses and learn the legends of wandering souls.
In the Washington, D.C. area, you'll find a wide variety of ghost tours, guaranteed to make your skin crawl.
In Atlanta, Roswell Ghost Tour is celebrating 13 years of walking tours conducted by paranormal investigators. And they swear they tell only the truth, not "made-up stories."
In Seattle, Market Ghost Tours is considered the experts of haunted, sordid details of this waterfront city.
And here's a nationwide directory of ghost tours and haunted houses from MapMuse.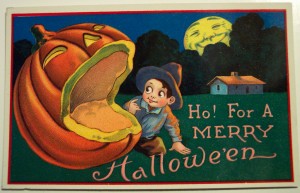 Halloween Superstitions: If you're looking for old superstitions about Halloween, don't miss this vintage Seasonal Wisdom post.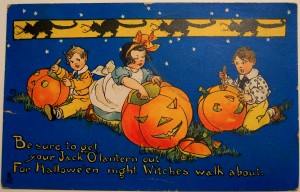 Plus, more! You'll find lots of strange facts and folklore about Halloween — plus vintage cards from riptheskull on Flickr — in this vintage Seasonal Wisdom post.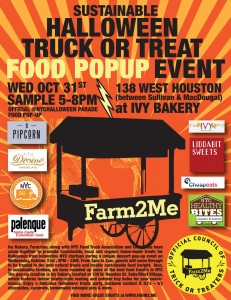 Junk Food: What's really scary is how much junk food and candy gets eaten at Halloween. An estimated 35 million pounds of candy corn alone is sold each year, according to inquisitr.com, which features lots of fun Halloween infographics in this article.
In New York City, Farm2Me is trying to make a difference. The organization is organizing a Halloween trick or treat event on Oct. 31, 2012 with sustainable and organic food vendors.
It's a great way for families and kids to sample healthy alternatives to normal Halloween treats. Vendors are sampling free, kids can come trick or treat, there will be live music, organic BBQ, and of course, the NYC Halloween Parade.  RSVP for free sampling, hourly free meal giveaway raffles, $50 gift certificates and more.
How do you plan to celebrate Halloween this year?
Disclosure: Seasonal Wisdom was sent these garden mums from Raker to review at no charge. But I was not paid to write about this product, nor was I instructed what to write. My opinions are my own.