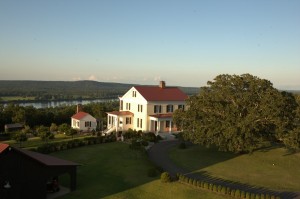 When it comes to gardening and gracious living, P. Allen Smith is well-known nationally for his exquisite taste and knowledge. After all, The New York Times called this award-winning landscape designer, book author and TV personality, "The Martha Stewart of the South." That's why I was incredibly honored (and surprised) to be invited to his Garden Retreat this month with 20 other bloggers. And I'm celebrating by giving away P. Allen Smith prizes in today's Spring Fling Garden Giveaway.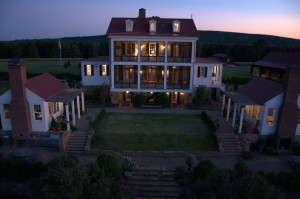 This story started a couple months ago, when I was invited to attend the first Garden2Blog event with bloggers from around the nation. This invitation-only (and expenses-paid) event will be hosted by P. Allen Smith at his picturesque Garden Retreat in late April.  Well, needless to say, I was so surprised by his kind invitation, I had to read the letter again … several times.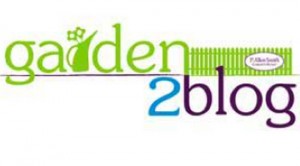 I could certainly relate to what my friend Laura Mathews of Punk Rock Gardens wrote about her invitation. After all, we're just ordinary folks, who happen to be passionate about writing, studying and talking about gardening.
P. Allen Smith, on the other hand, is a bit of a legend in the gardening world, between appearing on NBC's Today Show, hosting PBS national TV shows, and appearing on The Weather Channel. Not to mention, all his books.
But the more I learned about P. Allen Smith, the more I saw we shared many of the same interests. For example, he first started going on radio and TV programs, because he was concerned that "many people had lost their connection to their families' agrarian past," and he wanted "to help introduce them to the joys of gardening." In his new book Seasonal Recipes From The Garden, he even shares recipes and vintage photos of his great uncles and aunts in their humble farmyards and rustic kitchens of Tennessee and Arkansas.
Well, it's no secret that I share his love of the old ways, local foods and seasonal living. And those reasons are exactly why I started this Seasonal Wisdom blog a while back: I wanted to help people better appreciate the gardening and food traditions of the past, and I wanted to reconnect folks back to nature's seasons. So, I hoping to pry more family recipe secrets and old Southern traditions out of P. Allen Smith, as well.
Now for this Garden2Blog event, P. Allen Smith is bringing all different types of bloggers together to "not just talk about trends and ideas, but also establish an ongoing dialogue of information-sharing within our industry."
As he explains, "It's such a creative and knowledgeable group coming to visit. I can't wait to see what shakes out of our time together."  Well, that's make two of us.  I know many of these bloggers, and it should be interesting to participate in these discussions. So, look for more news on this event at a later time. Meanwhile, let's talk prizes.
Win P. Allen Smith Products Today! One lucky reader will win the following prizes: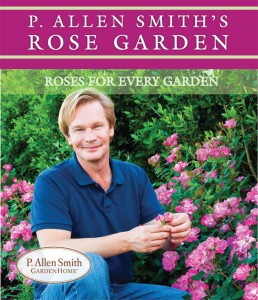 One P. Allen Smith Garden How-To Card Set for Roses, filled with gorgeous photos and expert advice on growing roses. DVD included. Suggested retail price: $14.95.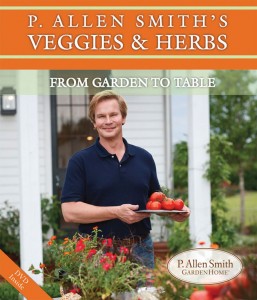 One P. Allen Smith Garden How-To Cards  for Veggies & Herbs, packed with photos, delicious recipes and expert gardening advice. DVD included. Suggested retail price: $14.95.
One pack of natural Authentic Haven Brand soil-conditioning teas.  Use the alfalfa teas to get your roses off to a good start. The horse and cow manure teas are from grass-fed livestock at the Haven family ranch in Southern California, and can be used throughout your garden to build strong root systems and healthy plants. Suggested retail price: $12.99.
To Enter This Giveaway: Simply leave a comment below and tell me who/what inspired you to first garden. Was it a favorite book? A family member? Or, something else? That's all you have to do to enter this random drawing. But hurry! This giveaway ends tonight, April 6, 2011, at midnight, PT. Please note: this giveaway is open to U.S. and Canadian residents only. Don't forget to leave a way for me to contact you, in the event you win. Good luck!
Coming Next: The Spring Fling Garden Giveaway continues. Check back here tomorrow to win a $50 gift certficate from Annie's Annuals.  Don't miss it!
Latest update: This P. Allen Smith contest is now over. Thanks for visiting.