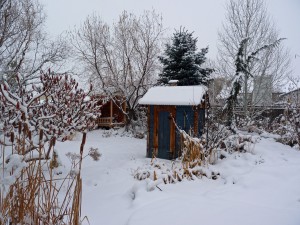 "Is it snowing where you are? All the world that I see from my tower is draped in white and the flakes are coming down as big as pop-corns," writes Jean Webster in the 1912 novel Daddy Long-Legs.
In honor of this extra-snowy winter—when even the South is seeing plenty of white stuff—Seasonal Wisdom dedicates this post to the beauty of snow, with photos from Our Life in Idaho blog and various quotes.
Come take a minute to remember how gorgeous a snowy winter day can be, especially when you don't need to drive anywhere! All photos copyright Our Life in Idaho.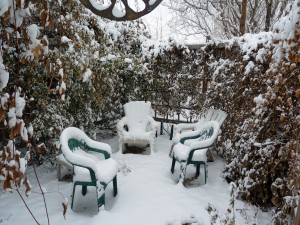 No doubt about it. Snow storms can make life challenging with all the slippery roads, slushy walkways and shoveling work. But for kids of all ages, there's something rather magical and beautiful after a storm.
"Look up at the miracle of the falling snow,—the air a dizzy maze of whirling, eddying flakes, noiselessly transforming the world, the exquisite crystals dropping in ditch and gutter, and disguising in the same suit of spotless livery all objects upon which they fall," writes John Burroughs in The Snow-Walkers, 1866.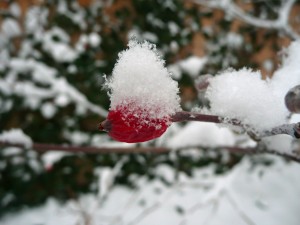 "O the snow, the beautiful snow,
Filling the sky and earth below;
Over the house-tops, over the street,
Over the heads of the people you meet,
Dancing, flirting, skimming along."
James W. Watson, Beautiful Snow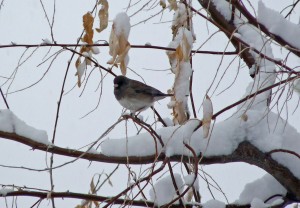 "When snow falls, nature listens." Antoinette van Kleeff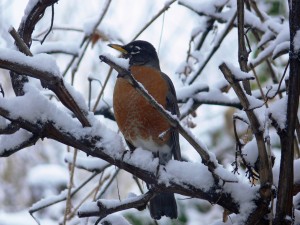 "A cold wind was blowing from the north, and it made the trees rustle like living things." George R.R. Martin, A Game of Thrones.
But when a robin is spotted in the garden, can spring be far behind?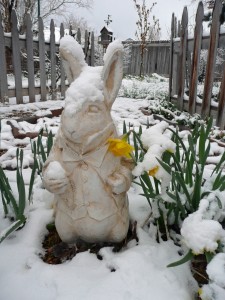 Perhaps … but remember the old weather proverb that warns, "As the days lengthen, the cold strengthens."
This means we'll probably need to endure colder temperatures and storms for a while longer before spring finally arrives.
Until then let's keep in mind this wise old advice from The Perpetual Almanack of Folklore:
"Walk fast in snow
In frost walk slow
When frost and snow are both together
Sit by the fire and save shoe leather."
More snow stories to enjoy:
Eight Easy Steps to a Wonderful Winter Garden
Winter Survival Tips from Five Pros
Daydream in Winter for Great Summer Garden
The Snow-Storm by Ralph Waldo Emerson
Don't forget to stop by Our Life in Idaho to say hi!