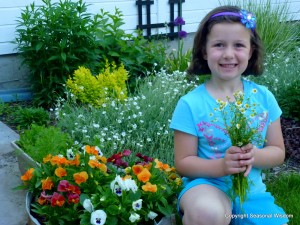 This holiday season, why not give presents and experiences that will encourage kids to spend more time gardening next year? For help, Seasonal Wisdom turned to five leading parenting and gardening book authors and bloggers for gift-giving ideas for nature-deficient kids.
What they recommend might surprise you … Their ideas aren't expensive or fancy, but they could help your kids take a greater interest in the natural world around them. They're designed to get children to turn off that TV show for a minute, so they can get their hands dirty growing something. If that happens, these inexpensive gifts are indeed priceless in today's society. Come see what these experts suggest…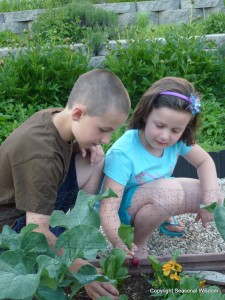 Seasonal Wisdom is passionate about the emotional, spiritual and health benefits of children spending time in nature. Here are just Five Reasons Why Children Should Garden.
To get more kids in the garden, Seasonal Wisdom spoke with five women – all talented, knowledgeable and experienced mothers themselves – to hear their favorite gift ideas or DIY projects for sparking  a child's desire to learn more about nature.
Here are their five gift ideas: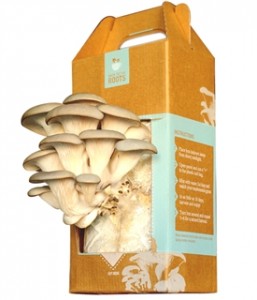 Helen Yoest knows how to engage her three kids (aged between 11 to 16 years old) in North Carolina with fun projects. As she explains, "If I can make something look interesting, I can then get my children's attention. That's how I got them interesting in growing a vegetable garden."
This year, the family plans to grow fungi indoors with the Back to the Roots Mushroom Kit.  "I'm not sure they will eat them," says Helen. "But I'm certain they will find it fun to do."
About Helen: Helen Yoest is an award-winning garden writer and author of Gardening with Confidence–50 Ways to Add Style for Personal Creativity. A field editor for Better Homes and Gardens, Country Gardens and Traditional Home, Helen also serves on the board of the JC Raulston Arboretum. Find her at Twitter, Facebook or her blog.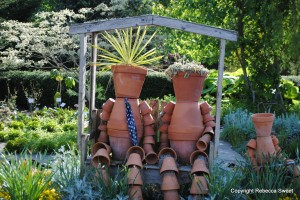 Rebecca Sweet says her two children are much older now, but at one time, making a 'pot person' was a favorite garden DIY project for her daughter.
"When my daughter was young, one of her favorite gifts was a trip to our local nursery to pick out as many terra cotta pots as she needed to make her own 'pot person,'" remembers Rebecca. "And why stop at just one?  A whole family would look so cute sitting on a garden bench!"
Craft Corners provides step-by-step directions for making pot people.
About Rebecca: The creative force behind Harmony In The Garden, located in Northern California, Rebecca and her gardens have been featured in magazines like Fine Gardening, Horticulture and American Gardener, as well as the PBS-TV series Growing a Greener World and Martha Stewart Living radio. She co-authored Garden Up! Smart Vertical Gardening for Small and Large Spaces. Find her at Twitter or her blog.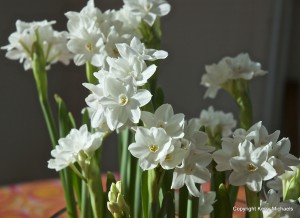 Kerry Michaels believes that you don't need a lot of money to engage kids in gardening.
"There are very few things that are as easy and fun to grow as paperwhite narcissus," says Kerry.  "All you need are a few bulbs, some rocks or gravel (marbles will work too) and a fun cup, bucket or watertight container to grow them in. You can buy the bulbs online, at your local nursery, or at big box stores."
About Kerry: Kerry Michaels is a writer, photographer and obsessive container gardener in coastal Maine. She's also the mother of a teen-aged daughter and son. You can see more of her clever container designs here — and her favorite winter container plants. Find her at Twitter or her container gardening blog for About.com.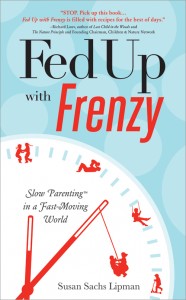 Pamela Price believes parents can find plenty of creative ideas to inspire kids to garden from a good book. From her Texas home, she told me that of all the parenting books she has read over the last few years regarding how to connect children with nature, Suz Lipman's Fed Up with Frenzy is her current favorite.
Says Pamela, "Inspired to embrace 'slow parenting' herself and then write about her family's adventures in it first on her blog and more recently in the new book, Suz is a wonderful source for fresh, easy and practical ideas to reconnect children with the natural world. Gardening activities are included as are tips related to nature, cooking and family game time."
About Pamela:  Pamela Price is the mother of a six-year-old boy and the founder of the award-winning RedWhiteandGrew.com. Her first book, on balancing work and homeschool, is due in 2013 from Gifted Homeschoolers Forum Press. Find her on Twitter and Facebook.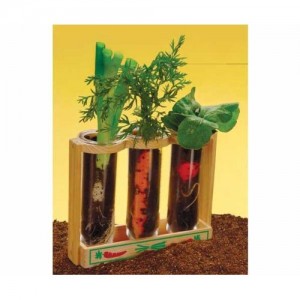 Susan Sachs Lipman (Suz), mentioned by Pamela above, also agreed to share her favorite gift idea with Seasonal Wisdom readers.
"What better way for a child to learn about gardening and nature than through the wonder associated with both?" asks Suz. "Toysmith's Root Viewer Garden provides a fascinating view of all the growing that happens underground."
Find Root Viewer Gardens at Home Training Tools or Wild Bird & Gifts. Or, make your own and spend time this holiday season enjoying it.
To make your own, you'll need:
Clear plastic cups, bottles, or jars
Seeds and dirt
Fill containers most of the way with dirt.
Plant root vegetables or quick-sprouting seeds, like beans or peas, close to one side, one or two per cup.
Place containers in the sun or on a sunny windowsill and water gently.
Watch as roots form and plants sprout.
About Suz:  Susan Sachs Lipman (Suz) is the author of Fed Up with Frenzy: Slow Parenting in a Fast-Moving World, which contains this and many other fun activities to help families enjoy nature. Suz blogs at Slow Family Online and has written for the New York Times Motherlode blog and the Christian Science Monitor's Modern Parenthood blog. She is the Social Media Director for the Children & Nature Network, and the proud mother of a teenage daughter.
Learn More!
Five Reasons Why Kids Should Garden
Leave No Child Inside, How Nature Benefits Children
How-To Guides for Parents and Teachers by Children & Nature Network
Disclosure: Nobody connected with this post was paid anything to recommend these products.