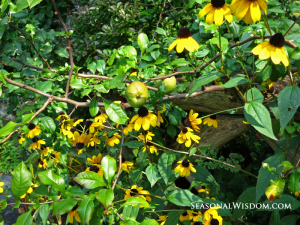 Even in the world's largest cities you can still find natural beauty and quiet serenity.
The Shakespeare Garden in Central Park is a good example. Just blocks from New York City's busy streets, this delightful, four-acre garden has stone walkways, old-fashioned herbs, exuberant flowers and even apples, all dedicated to William Shakespeare. Come along on an early-September tour of this hidden gem.
Located on the West Side of Central Park, between 79th and 80th streets, the Shakespeare Garden has a history almost worthy of a Shakespeare sonnet.
If you like drama, you could even say this garden has experienced its share of love, loss and redemption.
Love
The garden's story began in the 1880s, when park commissioner George Clausen asked Central Park's entomologist to create a garden near the nature study center in the Swedish Cottage.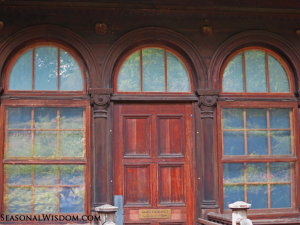 On our visit in September 2015, we found this historic building to be a pleasant setting to enjoy an iced coffee under the trees.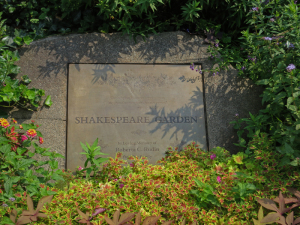 Commissioner Gaynor dedicated the garden to Shakespeare in 1913, according to the Central Park Conservancy.
In 1916, during the 300th anniversary of William Shakespeare's death, the garden was renamed the Shakespeare Garden as a tribute of love to the English poet and playwright. It was to become America's first Shakespeare garden, and would eventually inspire other gardens across the nation.
Loss
As with much of Central Park, the Shakespeare Garden fell into disrepair by the mid-1970s.
The historic garden could have disappeared completely, and the story would have ended here without the generosity and love of volunteers and private donations.
Redemption
In 1987, the history of the Shakespeare Garden took a fortunate turn. The Central Park Conservancy restored and expanded the garden.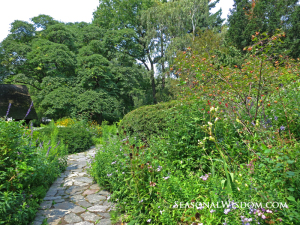 The paths were repaved, and rustic wooden benches were added, along with bronze plaque with Shakespeare quotations.
Our informal tour of the Shakespeare Garden took place in the first week of September 2015, nearly thirty years later.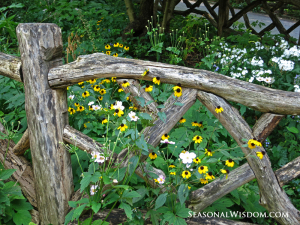 The weather was still quite warm, and the flowers were buzzing with pollinators. I was glad to be here, away from the crowds and street noises for a moment.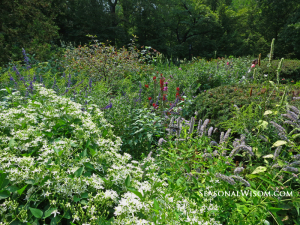 The garden was a riot of colors and scents on this Indian summer day. The flowers reached up to our waists or higher, as they swayed in the gentle breeze.
Many flowers in the garden are said to have grown during Shakespeare's time. A rustic trellis made from tree branches added support to climbing vines in this charming scene.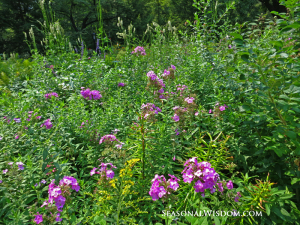 Phlox! Always a pleasure…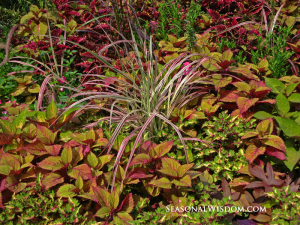 A massive planting of coleus, sweet potato vines and ornamental grasses gave a colorful, contemporary look to a side garden bed.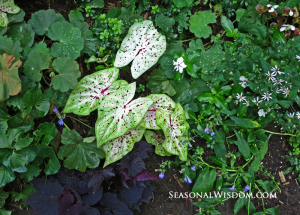 A shade garden near the Swedish cottage turned a spotlight on the striking beauty of foliage.
The next time you're in New York, take a break and lose yourself in this delightful urban garden, before rushing off to watch a free summer Shakespeare play at the nearby Delacorte Theatre. You'll be glad you did.
Learn More
Shakespeare Garden on Central Park Conservancy's website with Marcia Gay Harden interview
High Line Takes Root in New York City