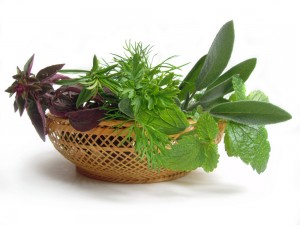 Imagine having the chance to sit down with some of the nation's leading garden designers, TV personalities, magazine editors and book authors to discuss various horticultural topics like seed starting, growing herbs and more. Well, this is practically the next best thing.
Here's your chance to hear what these experts recommend for your garden.  Photo courtesy of Shutterstock.
For approximately 1 ½ years, Seasonal Wisdom co-hosted Nest in Style podcasts with Jayme Jenkins of aHaModernLiving.com.  Each month, we sat down with our friends in the gardening world to ask them about a wide variety of horticultural topics, and boy did we ever learn a lot.
Although we're no longer producing these podcasts – and Nest in Style will soon become Jayme's personal blog focusing on DIY projects – we thought these interviews were too informative and interesting to hide away somewhere. Especially as we're entering another growing season…
That's why Seasonal Wisdom is proud to provide these podcast interviews for your listening pleasure.
So, grab a cup of java, put your feet up, and enjoy this free help from talented folks like the edible gardening guru Rosalind Creasy; California garden designer Rebecca Sweet; and the editor of Fine Gardening magazine, Steve Aitken. Plus, many more …
And then, as we liked to say on Nest in Style, take all this excellent gardening advice and "Go grow something." Let us know what you think below. Which podcast gave you the best garden tips?