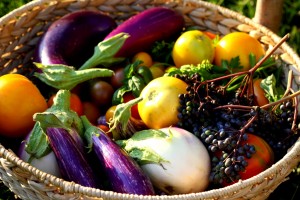 With so many wonderful vegetables out there, it can be hard to decide what to grow in your kitchen garden, especially if you have a small growing space. This photo shows some of last year's harvest from our garden, where the heirloom tomatoes, eggplants, elder berries and herbs provided healthy, delicious and colorful ingredients for summer meals.
But this year, Seasonal Wisdom turns to three gardening experts from across the United States to see what vegetables they're eager to grow in their gardens. Their choices may surprise you… take a peek!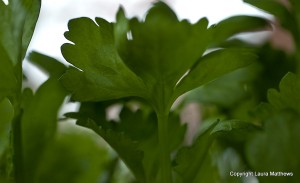 Laura Mathews : Celery
"When I told a farmer recently that I had never grown celery and in fact, I'd never eaten locally grown celery," said Laura, "he looked at me as if I had three heads and ordered me to grow some this year."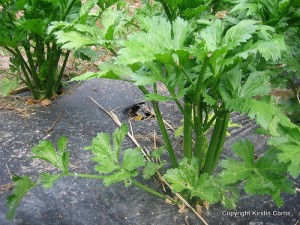 "Not one to respond to orders, generally, I'm jazzed by the idea," she adds. "This year, I'm growing an early variety called 'Tango'.  Celery doesn't like heat, loves water, and needs nutrient rich soil."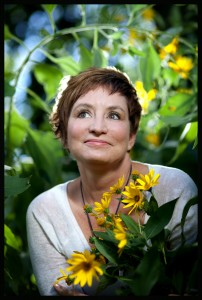 About Laura
Laura Mathews is a Pennsylvania-based garden writer and photographer specializing in sustainable gardening and farming.  She is blog maestro for Punk Rock Gardens and a Proven Winners Garden Guru. Follow her on Twitter @punkrockgardens or Facebook at Laura Mathews and Punk Rock Gardens.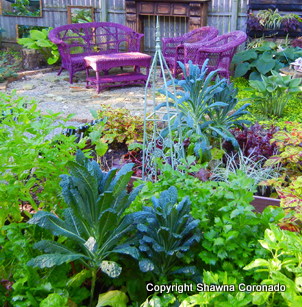 Shawna Coronado:  Kale
"Kale is a fantastic vegetable; full of nutrition and filled with flavor. It can be grown in full shade or full sun," says Shawna. "I love to sauté it with onions and olive oil and mix it in with scrambled eggs. Delicious!"
"This photo of my back shade kitchen garden shows dinosaur kale (aka 'Tuscan' kale) as the featured veggie," she explains. "Can't get enough kale? Here's a video that shows how I make those eggs and explains how to grow kale in your garden."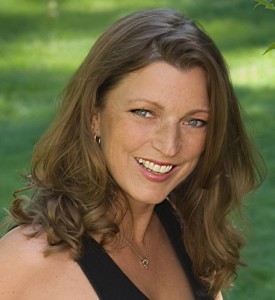 About Shawna
Shawna is the author of the critically acclaimed book, Gardening Nude, which is a guide for living a green lifestyle. Based in Chicago, Shawna is an experienced spokesperson with green lifestyle living, organic gardening, culinary, and eco content creation, who campaigns for social good. You can learn more about her at http://www.shawnacoronado.com. You can also find Shawna on Twitter @ShawnaCoronado and Facebook.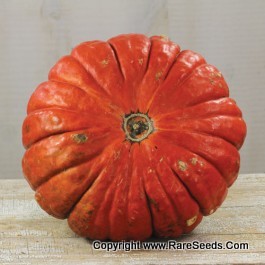 Liz McLellan: Pumpkins
"I have been trying for two years," says Liz, "to grow a 'Rouge de Vif E'tampes' pumpkin, otherwise known as a Cinderella pumpkin, ever since I saw Gordon Ramsey disembowel one on his Christmas special. I had no luck last year but, I think that is because being a novice squash grower I managed to plant a squash orgy."
"Being a rather promiscuous vegetable I got many mutants but no Cinderella," she explains. To help with that problem, "I am growing only two types — 'Kuri' and 'Rouge de Vif E'tampes' — this year, and I'm separating the plantings with as much space as possible."  The above photo and her seeds were provided by Baker Creek Heirloom Seeds. Liz has since reconsidered her thoughts on this matter, based on the comments below. But she still looks forward to delicious and beautiful pumpkins this year.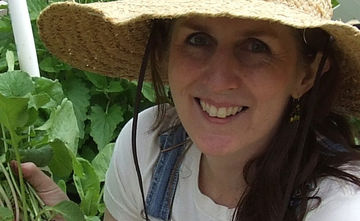 About Liz
Liz McLellan is the owner of hyperlocavore.com a global yardsharing community. Her site matches wannabe gardeners with land in their neighborhoods. The Oregon-based service is ideal for apartment dwellers, urban gardeners, older folks, and just about anyone who wants to grow and enjoy local food — but doesn't have the room to garden. Find Liz on Twitter @hyperlocavore and on Facebook.
Thanks to these three gardeners for their great growing ideas. Now, what's growing in your garden. Planning to try something new this year? Or, sticking with old favorites? Share your thoughts below. We're always interested…
Stay Tuned! Seasonal Wisdom is thrilled to announce two upcoming giveaways, which are ideal for folks who want to grow vegetables this year. Look for more details over the next week or so!