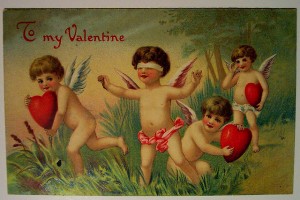 Happy Valentine's Day! From fun folklore to holiday food ideas, here are some great last-minute resources to make your Valentine's Day special — all illustrated with vintage valentines from Riptheskull on Flickr.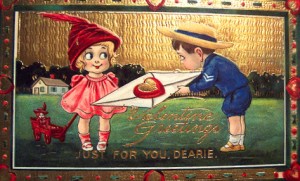 Valentine's Ideas: Homemade cookies and free valentine card printables are just some of the creative ideas you'll find at my Be My Valentine Pinterest page.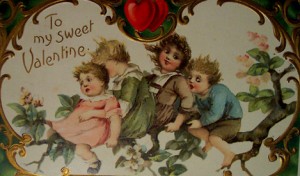 Valentine's Day Folklore and Traditions: What do flocks of birds, two obscure saints and the fourteenth-century writer Geoffrey Chaucer have to do with the Valentine's traditions we celebrate today?
Find fun historical facts and folklore for Valentine's Day in this Seasonal Wisdom post.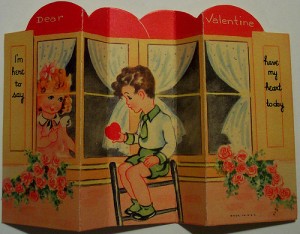 Valentines Dates: Looking for great date ideas for Valentine's Day that won't cost you an arm and a leg? These cheap ideas for dates will keep the romance flowing, and prove you don't need a lot of money to have fun.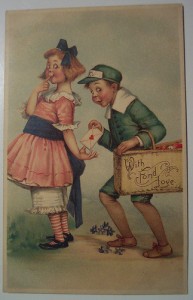 Valentines Gifts: With the clock ticking, you don't have much time to buy your beloved a gift. Here are last-minute gifts to consider, from in-house massages to a personalized coupon books with special "favors."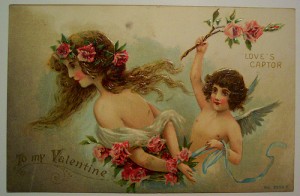 Valentine's Meals: Looking for recipe ideas suitable for this romantic night? Here are some of the most popular Valentines Day recipes on Food.com.
Meanwhile, these aphrodisiacs have been eaten for centuries to stimulate romantic desire, according to Gourmet Sleuth, a gourmet food and cooking resource. See if they work for you.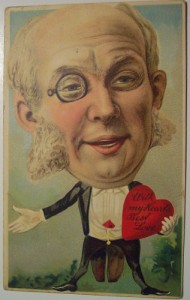 However you decide to celebrate, here's to a very happy Valentine's Day for all!
All images were courtesy of Riptheskull on Flickr. Learn more about Valentines Day.