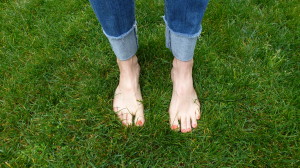 When breast cancer struck the life of Austin-based landscape designer Jenny Peterson, her connection with nature and the people she loved helped her find emotional and physical healing, as well as spiritual renewal.  Now she wants to help others.
In her new acclaimed book, The Cancer Survivor's Garden Companion, Jenny tells her story and gives supportive, practical advice for anyone dealing with cancer. Recently, we sat down to discuss her new book.
All photos copyright The Cancer Survivor's Garden Companion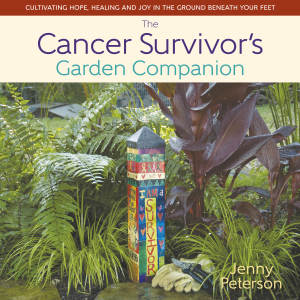 First off, I should state that Jenny is a friend of mine, who I've known for years from the garden writer's world. When her book was published, I was eager to receive a review copy and see how I could support her. But I wasn't sure how the contents would apply to my own life. After just a few pages, however, I could see that her advice has an universal appeal to anyone who is trying to rekindle their connection of the healing powers of nature.
Throughout the pages, Jenny includes advice to help cancer survivors find support in their own backyards. More than just a gardening book, however, she includes guidance on diet, exercise and spiritual renewal. But perhaps what makes the book so special are the stories from Jenny and others, which are intertwined with wellness information, to provide moral support to anyone going through a similar story.
In this phone interview, I caught Jenny in her pajamas with a  cup of coffee, just starting to get ready for the week…
What inspired you to write this book, Jenny?
As a cancer survivor, I wrote this book because I think most gardeners have an unspoken sense of how healing a garden is, but we often don't put words to it. I think words are very important, because when you can state something or 'see' it in your mind, you can more easily make it reality. So, I wanted to write a book to inspire cancer survivors – and really, everybody – to see their gardens as more than ornamental.
How did your garden and Mother Nature help you heal from cancer?
A: For a while, I didn't feel like gardening, because I had so many issues from my surgery and treatment. But my garden slowly drew me out. One of the biggest things I did during my recovery was to move my yoga practice outside.
My fiance Brett built me a 12 x 12 yoga deck in our backyard for my 50th birthday (I was just a few months out of treatment), and we've since created a tropical garden around it. Doing yoga in that space, with the sun on my back, the breeze on my cheek and the sounds of my chickens and goats nearby – I'm telling you, it's transforming. It's another layer of healing that I wasn't aware existed.
Your book isn't just a garden book. Why did you include other information on diet, exercise and spiritual renewal?
Because the older I get, the more I see life as an integrated whole – our bodies, our minds and our spirits all work together to create health and balance. So I felt strongly that if I didn't write about spiritual renewal, exercise and diet that the book would be incomplete.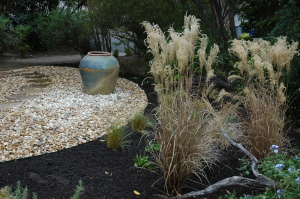 I'd like to talk about the "Spirit" section of my book. There are many people who have a religious belief and consider themselves "religious." While others identify themselves as "spiritual," and still others say they are neither.
People from all belief backgrounds can use this section of the book, because it deals with those questions of why and who – who am I? What is my purpose? Why am I here? Why am I struggling? These are very real, human thoughts and feelings, and a cancer diagnosis brings them to the forefront.
Why did you want to include other peoples' stories in the book?
Cancer treatment is very isolating – it's a very lonely feeling when you realize, in very concrete terms, that your life is finite. But I didn't want to leave it as "lonely," because I think that is only half of the experience. The other half is that there are so many people affected by cancer, and I wanted my readers to look through the pages of the book to see themselves in it.
The survivors in my book are men and women, young and old, and are people who have been diagnosed with all kinds of different cancers. Some are avid gardeners, while others picked up gardening after their diagnosis. I want people to look at these survivors and feel hope and encouragement.
What do you hope your book achieves?
I hope this book helps people to view their gardens as one of the strongest resources we have for creating health and balance and joy in our lives. So much of our lives are spent indoors at a computer screen (mine included), and getting outside and breathing in the fresh air and tending to plants is almost magical in the way it can transform a mood or a perspective.
Learn More
Buy The Cancer Survivor's Garden Companion
Visit J Peterson Garden Design
Read Find the Power Spot in Your Garden