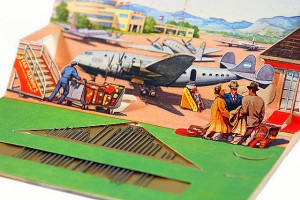 It's been a whirlwind lately, because I just received some rather extraordinary news. I'm humbled and a bit shocked actually to announce that Seasonal Wisdom has been nominated for the 2013 Garden Bloggers Hall of Fame.
Not only that, I have been invited to speak about how I built the Seasonal Wisdom brand during the Garden Bloggers Conference, Sept. 22-24, 2013, at the Grand Hyatt/Buckhead in Atlanta, Georgia.   Come travel with me for a moment to see what's going on, what lies ahead and what you can do to participate.
Photo of vintage Wittekind needlebook courtesy of H is for Home/Flickr.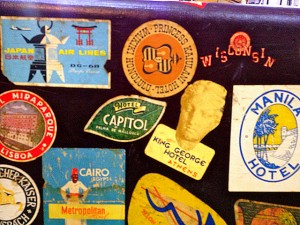 Photo courtesy of Lynn Friedman/Flickr
Building a blog like Seasonal Wisdom has been a journey over the years.  My goal has always been to help people connect closer to nature, even in the busiest cities in the world.
I started this blog because I wanted to write the stories that I couldn't find in conventional books and magazines. I wanted to share fascinating old advice from the past, while also covering today's best gardening, food and lifestyle trends.
I know I speak for many bloggers when I say that Seasonal Wisdom is a labor of love.  Basically, this blog is a volunteer job. My blog stories get written after my "real work" is finished, after the house is cleaned and after the meals are cooked.  You get the picture.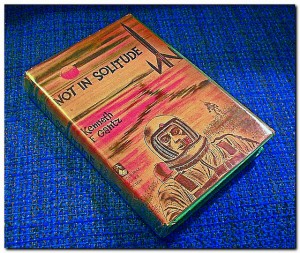 Photo courtesy of Thrift Store Addict/Flickr
That's why I'm truly honored to be nominated in the "Best Overall Garden Blog" category with some of the finest garden blogs out there.
Dozens of other garden bloggers could have easily been on this list, and that's what makes this nomination so special.
Plus, I'm a big fan of my "competitors." I've featured four out of five of these bloggers in Seasonal Wisdom already (see links).
The other nominees include:
A Way to Garden by Margaret Roach, book author and former editorial director for Martha Stewart Living Omnimedia
Red Dirt Ramblings by Dee Nash, fellow Fiskars writer who delights readers from her Oklahoma garden
Growing with Plants by Matt Mattus, a horticulturist I'm eager to meet at the Garden Bloggers Conference
Urban Gardens by Robin Horton, a dear friend with amazing design skills and "cool-spotting" talents
Garden Rant by several well-known writers, including New York Times-bestselling author Amy Stewart
Can you see why I'm happy to be included with this impressive group of bloggers? I'd be thrilled if they even just invited me over for a glass of wine.
Go Vote, Would You Please? If you feel so inclined, please go vote by Sept. 8, 2013 for your favorite overall garden blog.
Of course, I'd appreciate votes for Seasonal Wisdom. But each of these bloggers provides a valuable service to the gardening community, so they all deserve your support.
Photo courtesy of e-r-j-k-p-r-u-n-c-z-y-k/Flickr
Over the years, Seasonal Wisdom has been supported by many other bloggers, book authors, landscape architects, garden designers and overall creative, generous folks who have helped me navigate this often-confusing blogger world.  I don't know what I would have done without this practical advice from my peers.
That's why I'm excited to speak and participate at the Garden Bloggers Conference taking place at the Grand Hyatt Buckhead in Atlanta, GA from Sept. 22 – 24. This one-of-a-kind conference is targeted to the interests of bloggers who write about gardening and landscape design, and want to better understand the world of new media.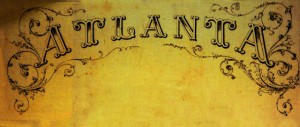 Photo courtesy of Greg Foster Photography/Flickr.
Hear Me Speak on Sept. 24 at 8:30 a.m. Here's a summary of my talk from the conference organizers…
Learn from one of the fast-rising stars in gardening social media about how to build your personal brand. Hear Teresa O'Connor's journey to create the popular Seasonal Wisdom brand, using blogging, podcasting and social media. See how her path branched out into authoring a book, speaking at top garden shows and writing for popular consumer magazines. You'll get Teresa's seven steps for social media success, and meet other garden writers doing it correctly. Along the way, you'll receive lots of practical advice to figure out how to move forward with your own blogging adventure.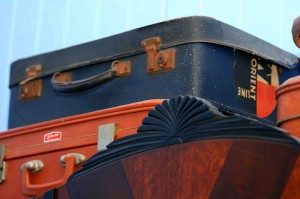 Photo courtesy of  Crazy House Capers/Flickr
Save Money on Conference
Pack your bags! As a speaker for this event, the organizers are allowing me to extend a special offer to attend the conference at a $100 discount if you register by Sept. 6.
To receive your discount, you must use this Special Registration Link and enter the Special Promotion Code SPTO. This is the only way to take advantage of this special offer. Your total savings will be $100 off the regular price - but only if you register by Sept. 6.
Hotel Rooms: There are only a limited number of hotel rooms so please book early (hotel reservation deadline is Sept. 1).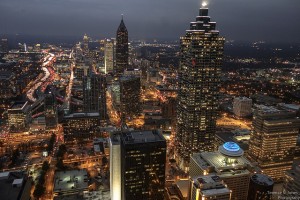 Photo of Atlanta courtesy of Terence S. Jones/Flickr
Quick Reminders:
Save Money: To receive your conference discount, you must use this Special Registration Link and enter the Special Promotion Code SPTO. This is the only way to take advantage of this special $100 savings – but hurry, this offer ends Sept. 6.
Vote: Don't forget to cast your vote for your favorite blogger and blog in the Garden Bloggers Hall of Fame Awards. The deadline is Sept. 8!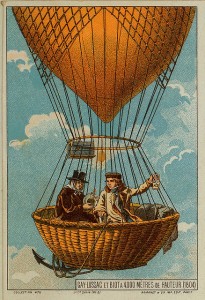 Photo courtesy of amphalon/Flickr
However you travel there … look forward to meeting you at the Garden Bloggers Conference.
Learn More. A few of the top companies participating: American Hydrangea Society, Association of Professional Landscape Designers, Atlanta Home Improvement Magazine, At Home in Arkansas, Atlanta Homes & Lifestyles, Bonnie Plants, Colorado Homes & Lifestyles, DesignSherpa, DeSilva & Phillips, DigitalSherpa, EcoBenificial, Envirocolor, Fine Gardening, Garden Design, Garden Designers Roundtable, Gardenista, Garden Media Group, Garden Rant, Garden Writers Association, Green Profit, Hagler Farms, Heronswood Nursery, HGTV Gardens, Home Depot, Hometalk, Kansas City Home & Garden, Leaf Magazine, Monrovia Nursery, Mountain Living, New England Home, Plant Development Services (Encore Azalea, Southern Living Plant Collection, Western Garden Collection), Plants Nouveau, Proven Winners, and more…