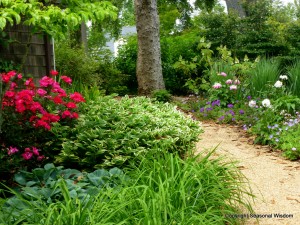 With the gardening season fresh upon us, these helpful resources may come in handy now. Here are free gardening tips for growing foods — from arugula to winter squash — as well as ornamental plants. You'll find recipes for using edible flowers, herbs, fruits and vegetables in your kitchen.  There is advice for the best burning woods for fires, and an invigorating bath oil infused with aromatic pine needles, plus more…
These resources will get your garden, food and seasonal lifestyle off to a good start.
Recently, I realized that many Seasonal Wisdom readers weren't aware of the gardening and food articles I've been writing as one of eight members of the Fiskars National Garden Authors Team.
These articles address the same types of organic gardening tips, healthy lifestyle projects and food recipes that we do at Seasonal Wisdom.  Below are stories organized by various topics to make them easier to find.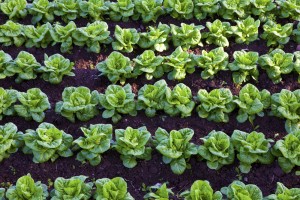 I hope you enjoy these gardening tips, healthy recipes and seasonal lifestyle resources. And – as always – let us know what you think! Happy gardening…
Growing Plants from Seeds
Six Questions to Ask Before Buying Seeds
Easy Plants to Grow from Seeds Sown Outdoors
Growing Edible and Ornamental Plants 
Chive, Rose and Viola Flowers to Eat
Fabulous Plants with Fall Flowers
Fall Foliage Plants for Containers
Six Xeric Plants (herbs and flowers)
Seasonal Recipes and Food Advice 
Arugula Pistachio Pesto with Asiago Cheese
Freeze it! Quick Tips for Freezing Foods
Fun Ways to Freeze Flowers and Herbs
General Gardening Tips
Gardener's Winter Survival Guide
Getting in Shape for Gardening
Help a Hungry Neighbor, Share Your Harvest
How to Read a Fertilizer Label
New Year's Resolutions for Gardeners
Seven Ways to Save Water in Garden
Ten Holiday Gifts for Gardeners
Thomas Jefferson and Why Garden Journals Matter
Unusual and Fun Container Garden Ideas
Miscellaneous Resources
Christmas Tree-Infused Bath Oil (beauty recipe)