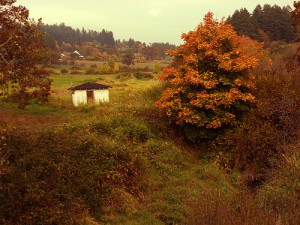 Happy November! In this month, "the eating of Honey … Ginger … and Goats Milk are very wholesome and profitable to the body … and Cinnamon … drunk often this Moneth give health, and are commendable." wrote Richard Saunders in Apollo Anglicanus, The English Apollo back in 1665.
The early part of this month has long been a popular time for weather predictions, including this old English proverb: "If there's ice in November to bear a duck, there'll be nothing after but sludge and muck."
Look for more fall and holiday posts coming soon — plus several giveaways — as we prepare for this festive time of year. Cheers! Photo courtesy of ecstaticist on Flickr.