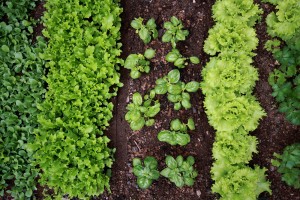 Looking for gardening help, but don't have a lot of money or time? No problem. In this post, Seasonal Wisdom shares six sources that provide lots of helpful information about landscape design, plant care, integrated pest management and more. Best of all, they are FREE.
Photo copyright Shutterstock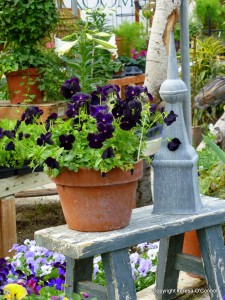 Here are six of Seasonal Wisdom's favorite free gardening resources:
1) Master Gardeners: These local volunteers are one of the nation's best kept gardening secrets. Trained by cooperative extension services in their states, Master Gardeners do valuable work in their communities — from hosting plant sales to teaching garden classes.
But one of their finest services is the free gardening hot lines they run for local residents. Not sure why your turf is turning brown? Want help identifying a certain pest? Yep, they can help with all those things. Find Master Gardeners in your area on this clickable map provided by the American Horticultural Society.
2) Cooperative Extension Service Materials: The next time you do an online search about a gardening question, add "cooperative extension service" to your keywords. The cooperative extension services are operated by the nation's land-grant universities — such as Clemson University, Cornell University and the University of California, Davis. They publish detailed, science-based horticultural information on various gardening issues from integrated pest management to summer-blooming bulbs. You'll be amazed at the quality of gardening tips they can provide for your area.  Here's a map of cooperative extension offices from the USDA.
3) Seed and Plant Catalogs: Stunning four-color photos. Detailed planting information. Heirloom plant history. Even companion planting ideas. The industry's best catalogs — online and in print — are chock-full of horticultural tips and treasures. When my favorite catalogs arrive in the mail, I devour them from cover to cover.  Remember, it's in the plant company's best interests for your purchases to grow well. So, the leading companies invest the effort to provide solid horticultural information to the public.
4) Flower & Garden Shows: From gardening seminars to hands-on demonstrations, flower and garden shows are a terrific source of free information for the price of a small admission price. (Look for discount entry coupons at local garden centers.) For example, the Northwest Flower & Garden Show in Seattle is the nation's second largest show and provides more than 100 seminars on a wide variety of topics. Often these shows will feature creative sample gardens just bursting with good ideas you can incorporate at home.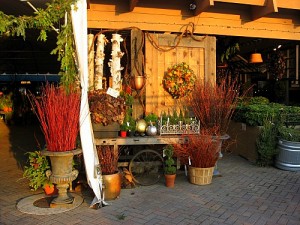 Chalet Landscape Nursery Garden Center.
Photo copyright Today's Garden Center on Flickr.
5) Local Independent Garden Centers: The professionals who run your local nurseries are experts in what grows in your region. Visit on a slow day, when crowds aren't distracting the staff, and ask some questions. I like to visit garden centers in early-spring to see how various deciduous plants look in winter. I'll often bring in plant ideas, so I can ask how a particular cultivar or variety grows in my area.  I've even been known to photograph plants so I will remember how they look when I get home. Supporting these independent garden centers benefits your local economy and community. Be sure to keep them in mind for your gardening purchases.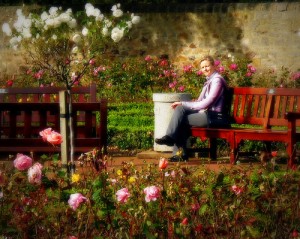 Neighbors are often good gardening resources.
Photo copyright Fulla T on Flickr.
6) Your Neighbors: Okay, maybe not that neighbor who'd rather golf than garden. But the gardeners in your area are typically terrific resources. Their gardens can give you lots of design and plant ideas. Plus, local gardeners can warn you about invasive plants and other potential gardening problems.  If you haven't already, sign up for local garden tours and ask the owners lots of questions.
This is just the tip of the iceberg, of course. There are many more FREE gardening sources out there, such as blogs, pinterest and other online resources. What are some of your favorite gardening resources?